This is what keeps me from writing songs.
But...it pays more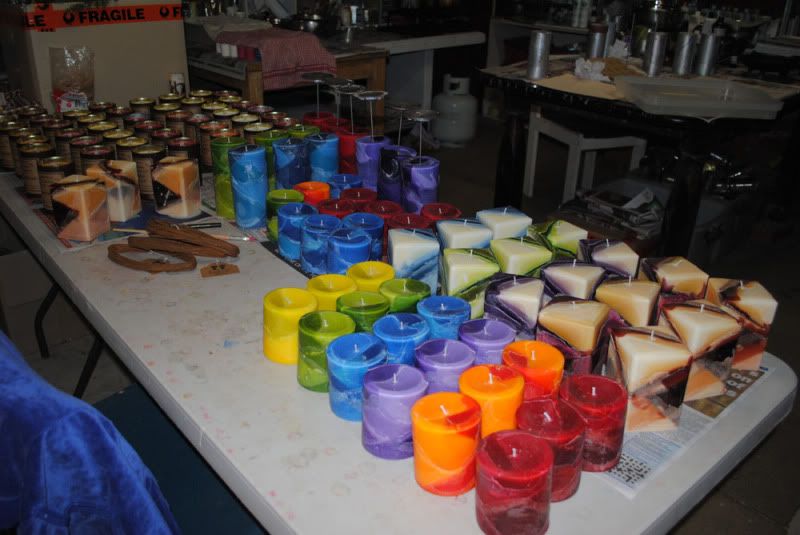 We have an Art festival and a craft market for the candles this weekend PLUS I'm holding a garage sale. My God! How am I going to pull this off! The garage is a disaster zone!
These are the ones I like best that I've made this week so far.
Each one comes out the mold just a little bit different.
I like that.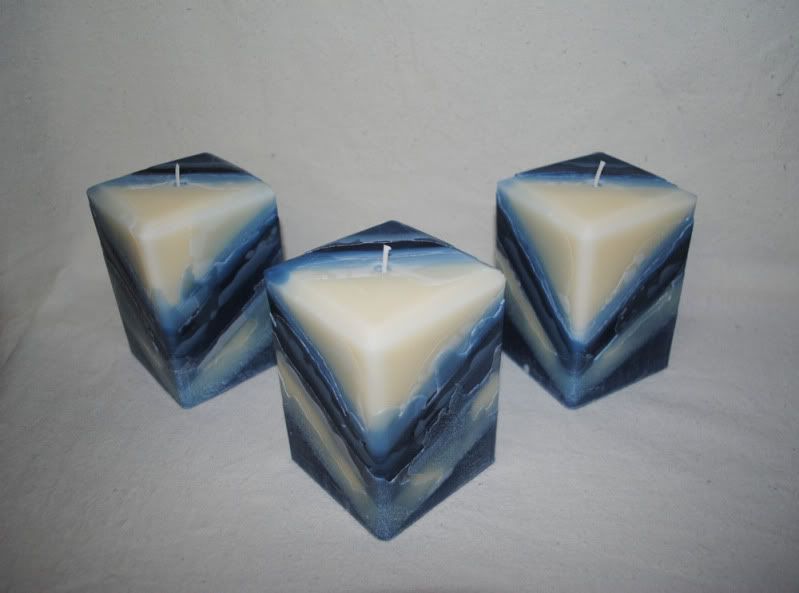 Every one of them still needs leather string and beads tied on plus hang tags. Fiddly fiddly!